Printing Labels in the Warehouse & the Factory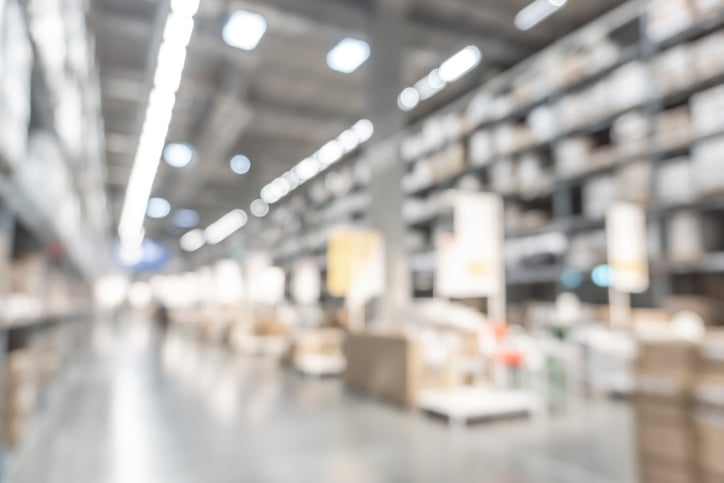 What's one thing that e-commerce warehouses, and a manufacturers all have in common? --- a tremendous need for efficient printing and scanning of barcode labels.
Inefficient warehouses often involve workers traveling too far from the pick location to the shipping area. That's why printing and scanning at the "point of pick" saves precious steps and movement, and therefore labor time.
Other heavy barcoding need scenario examples include:
Picking parts from a bin
If your parts are not barcoded but your part numbers are on the bin, you can scan the bin barcode and place a duplicate on the part.
Using pick numbers on a pack slip
As the worker picks items, she duplicates the pack slip number so she can ensure proper picking and packing.
Duplicating the barcode on top of a stack of items
A sheet metal processor might have a barcode on the top sheet of a stack. If the top sheet is removed, now the next sheet needs the part number barcode.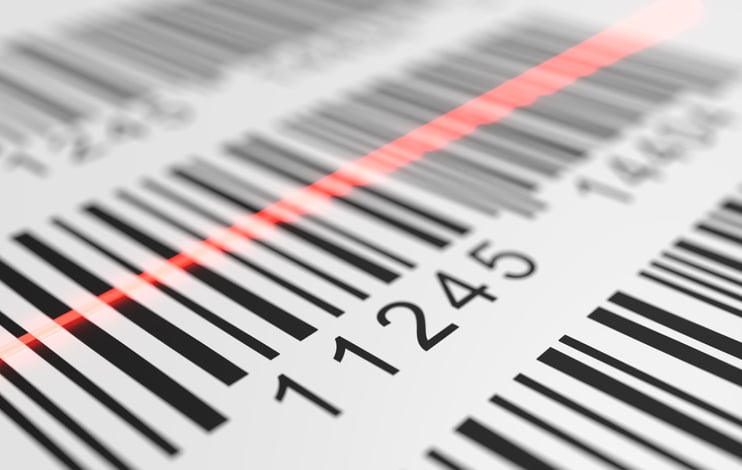 But all too often ---in warehouses and manufacturing plants alike --- they don't realize that consumer grade devices are not designed for barcode labeling or for use in rugged environments.
As a result, oftentimes workers in these scenarios are not given the right equipment. But it's easy to purchase a solution once you know exactly what you need.
The main factors that determine what product combination are right for you are:
Volume of scanning and printing

Mobility & the environment in which you are scanning & printing

Types of labels
A customer that needs long-lasting indestructible labels might have a much different printer combination than someone picking cups or spare parts for shipping and or re-labeling library books.
Our Durable Barcode Printing & Scanning Recommendations
We recommend Zebra printers and scanners as well as New Castle carts. If you need to print large volumes of labels and you want to be mobile, printing at point of pick, the New Castle cart is a great solution for larger mobile print scan and inventory control. This hardware is proven rugged and reliable, eliminating down time due to broken equipment. Consumer products like iPhones, iPads, and Samsung phones will not stand up in most industrial environments.
When you use Symbology, your duplication software is built directly into the printer. Our true value add is that we eliminate the need for a computer or expensive mobile device to print your duplicated or replicated barcode labels. No computer necessary!


Various New Castle carts --- great for warehouses, libraries, and other applications.
Barcode Duplication Real World Examples (Symbology Customers):
Large Coffee Chain
(Labeling individual items with the proper barcode.)
A large coffee chain decided to no longer send full cases of cups to individual stores, primarily due to space constraints at the stores. Instead, they would send only the estimated amount of plastic-wrapped cup stacks. Using a New Castle cart with a Zebra scanner and printer, the warehouse worker is able to pick and label for an entire shift without having to charge any of his equipment, and pack shipments of cups and other supplies for hundreds of store locations. With this setup, he also does not have to stop and change label rolls like he would with a smaller portable printer.
University Library
(Duplicating a barcode on the inside of an item to place on the outside.)
Libraries have traditionally used duplicators / replicators to replace worn out barcodes on the inside cover of the books. But in this case, the staff is using them for a different reason. They are removing all the books from the library so they can renovate the space. They are placing all of the books into bins, scanning the barcode inside the book, creating the duplicate, and adding the duplicate label to the outside of the book --- so they can see what books are in the bins.
Cell Phone & Tablet Repair Business
(Duplicating the barcode of a specific box or container to stick a label onto a product).
When it comes to doing repairs for smartphones, tablets, and e-readers, the all have a key issue.They don't always come with their original box and barcode. In those cases, when receiving these devices, the serial number of the device is captured, printed and adhered to the device. Once repaired, the barcode is scanned and duplicated. The duplicated barcode is then placed on a box. This saves the repair business major stress of keeping track of thousands of pieces of customer hardware.
---
Do you have questions about a barcode duplicating, scanning, and printing project? Are you not sure what equipment to buy, what software you need, or how much you should roughly be spending on the right solution? Contact our experts today for a free consultation. We'll tell you if we think we can help --- with absolutely no obligations.