Lean Labeling: How to Label and Print Faster in the Warehouse
Streamline your supply chain with a centralized database and decentralized printing.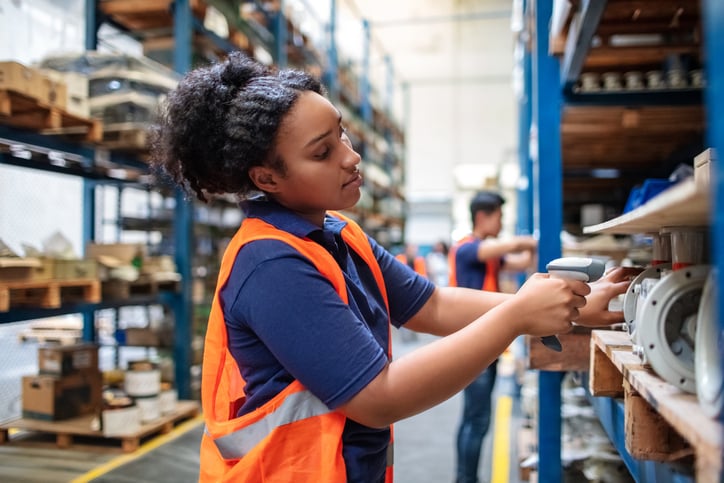 Having labeling issues?
Are these labeling issues affecting your productivity, branding consistency, quality control?
Are they costing you a ton of money when you can't use pre-printed labels because one change has rendered them useless?
Do you have multiple production facilities using different standards, printing hardware, labels, etc.?
If you make an important product change (perhaps with components or ingredients) --- how do you get the change to your database --- to everybody in the supply chain?
If any of these sound familiar, you might consider working with a professional to streamline and modernize your processes --- specifically, by implementing a point-of-use labeling system.
Major Shift from B2B to B2C
In today's on-demand retail environment, manufacturers are moving quickly to serve their customers directly. This manufacturing supply chain shift from a B2B sales model to a direct to consumer or B2C sales model has stressed typical manufacturing systems.
Manufacturers need to be more nimble, they have to shift from pallet and case level pick, pack and ship to higher volume, small quantity error free delivery.
This higher velocity small quantity shipping shift has driven the need for a flexible and sustainable inventory management solution that allows for point of use labeling. Applying product and shipping labels as product is picked, has become essential for manufacturers to keep up with the increased shipping velocity.
Small Business Lean Labeling Examples
Deli Chain Avoids Costly Ingredient Change
A large Manhattan-based deli chain has concession stands in train stations and subway stops throughout New York City. They decided to sell identical and uniform sandwiches across all locations, and purchased pre-printed labels to handle the large task. The only problem was, they soon after decided to change the recipe on one of the sandwiches --- simply by altering one ingredient. This small change resulted in a sunk cost of about $40,000 in now obsolete and useless labels.
Now that the deli has upgraded to a point-of-use labeling solution powered by BarTender, they only label on an as-sold basis, using one centralized template that can easily handle any ingredient modifications.

Boat Products Supplier Prevents Closet From Filling Up With Clutter
A boat paint supplier was making custom labels for his different paint colors. But each time he adjusted the ingredients in the paint, or altered the color even slightly, he ended up with a closet full of useless labels. Now with point-of-use setup, our boat paint supplier is free to tinker with colors all he wants!
Point of use labeling saved both of these businesses tens of thousands of dollars in the first year alone.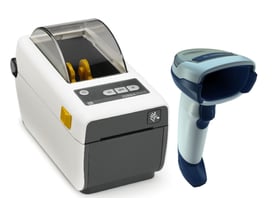 Benefits of Lean Labeling in Your Operations
More time saved.
Fewer physical steps for your workers.
Greater worker productivity.
Substantial reductions in errors.
Scan and print labels on demand.
Centralize your label templates.
Decentralize your printing capabilities.
How soon can we be up and running?
You can be up and running with a point-of-use labeling solution powered by BarTender in as little as three days.
Wrapping Up
Are you having brand consistency problems? Quality control issues related to labeling? Is your labeling process slowing down your shipping and receiving?
When you're not properly centralized, all of this can (and often does) happen.
We like to think of it in terms of "Operations 360," which means constantly looking at improving:
How exactly do we move our product?
How much inventory do we have?
How do we know that it made it to the customer?

If you would like to explore solutions to manage your labeling quality control and eliminate your printing speed issues, the team at Symbology Enterprises, makers of Barcode Duplicator may have the solution for you.
Our partnership with the folks that make BarTender software allows us to create and deploy a flexible and sustainable labeling solution no matter what back office software you use.
As an added bonus, we are partners with Ascent Solutions, a leading ISV partner of Salesforce.com. Ascent has multiple inventory, order and labeling management solutions built natively on the Salesforce platform.
READY TO GET STARTED RIGHT AWAY? USE THE FORM BELOW & TELL US ABOUT YOUR BARCODING & LABELING NEEDS. WE'LL GET BACK TO YOU WITHIN ONE BUSINESS DAY.